Say anything and everything with funny condoms
Let's say it's Valentine's Day and you don't know what to get your partner. Flowers are overrated and what can you say in a card that hasn't been said before? There has to be something out there that's sure to get your point across, as well as subtly tell your partner what you want to do tonight.
Well, fear no more. Because you can say anything and everything with funny condoms.
We have all seen (and used) condoms such as latex condoms and non-latex condoms with water-based lubricant, different condom sizes, ribbed for added pleasure, different condom brands such as Trojan and Durex, and so on. And, of course, they are the only way to ensure we don't pick up STDs while enjoying anal sex or even oral sex. However, most of them have one thing in common: They are all boring! No more plain ol' run-of-the-mill rubbers for you and your partner, no, no. You can only see a boring condom wrapper a few times before you get sick of it before there's no novelty to it. We've chosen some of the funniest condoms out there for you to have a laugh before getting down and dirty.
Sounds good? Good. These funny condoms will change the way you see safe sex for a long time. But you're probably asking, "where do you get funny condoms?"
Well, you can start looking at the inconspicuous funnycondoms.com. They have some gems such as:
Ass, the Other Vagina:
This would be a great way to break it to your partner that you want to try anal if you've never done it before.
I Love Fucking you:
Because sometimes you say the most with no words at all.
I Love Your Penis:
Ya know, no one ever really blatantly says they love your penis. But this condom does.
I Like Pizza:
For the Shakespearean types out there.
It's Not Going to Lick Itself:
You got a pretty sweet condom right here.
Funny condoms are the ultimate gag or promotion
And so much more. Your condoms can range from stoner, political, emoji, cats, and anything else your heart desires because you can create your own design. You could put your friend's face on a condom as the ultimate gag or promote your company's message in a memorable way.
The condoms on the site aren't cheap, though, as a single one will cost a little under $5. But, hey, the laugh you get will be worth it. Best of all they're up to FDA standards, come pre-lubed and have a shelf-life of four to five years, so they're a practical gift as well as funny. Besides, everyone loves condoms.
You can use them with your long-time partner or with someone you just met. Regardless of who you use them with, it's sure to tell your partner just how great your personality is. You won't regret it just like they won't forget it.
But if you're looking for another place to find funny condoms, another place to look is sayitwithacondom.com. This place offers much of the same designs as the aforementioned website but at a quarter of the cost. It was created by the same founder as funnycondoms.com Benjamin Sherman, so you're not truly missing much on both sites. But it does offer more options than funnycondoms.com. Here are some highlights:
Eat Me:
Somebody's got to know the muffin man.
Semen Nutrition Facts:
Calorie conscious? Or have you ever wondered what's in a load of semen (besides sperm)? Well, your questions have been answered.
Let's Get It On Like Donkey Kong:
Did you know that puns are a gateway drug to the bedroom? Especially when they involve condoms.
Orgasm Donor:
You could save someone's life with your organ. Or multiple people's lives.
Unicorns Are Just Gay Horses:
For all the stallions out there, this one's for you. You can make yourself be known and be fabulous.
Well Hung:
When it gets to be the holiday season, you can explain just what exactly is gonna be gifted this year. With this condom, there's one more present you can wrap.
I Just Want You to Be Happy And Naked:
C'mon, it's better than "I love you."
Straight Outta the Closet: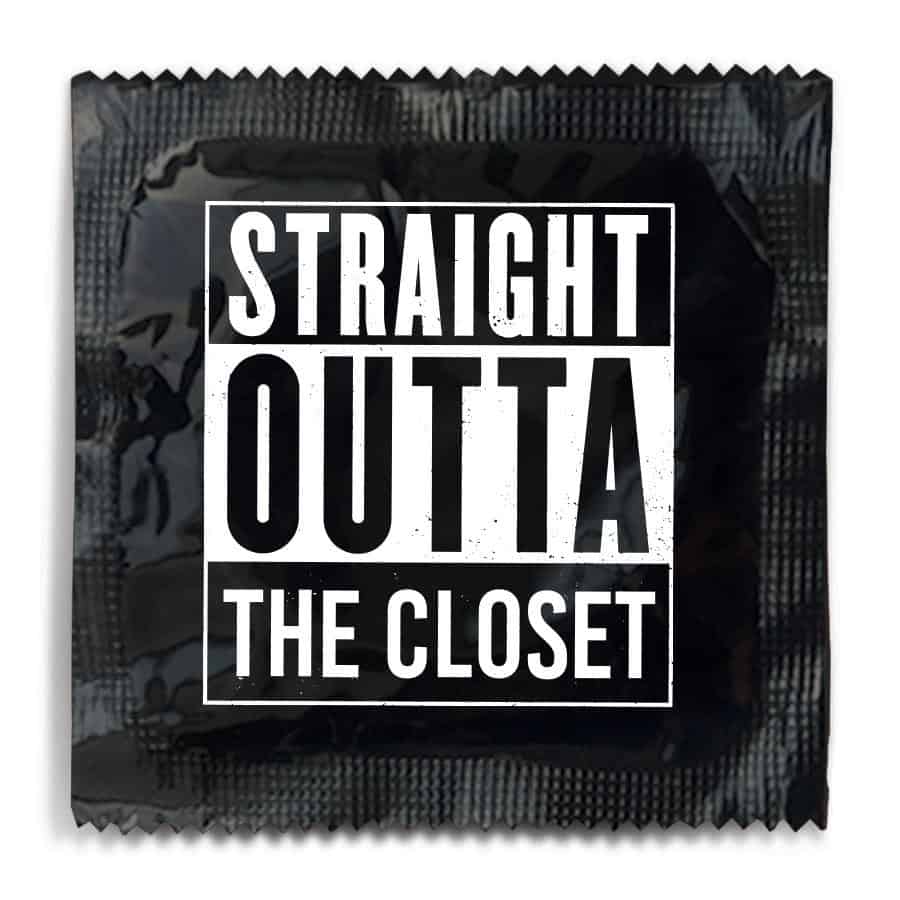 But let's be real, there's nothing straight about you.
This Condom Has a Porpoise:
And it's to not make any baby's tonight.
I'd Bone You:
It's no fib-ula either.
The best part about using sayitwithacondom.com is that not only are you supporting funny condoms, but you are supporting serious issues as well. There are condoms on the site that raise awareness about consent and HIV awareness. By just passing around a condom that says this:
Or this:
Then you can raise awareness on deeper issues affecting our society. HIV and consent affect everyone and giving away these condoms let everyone know just how you feel about them (as well as giving them free protection! A win win!)
But now, on to more funny condoms:
DTF?
This one's great because answering requires no words. The condom says it all.
Just the Tip: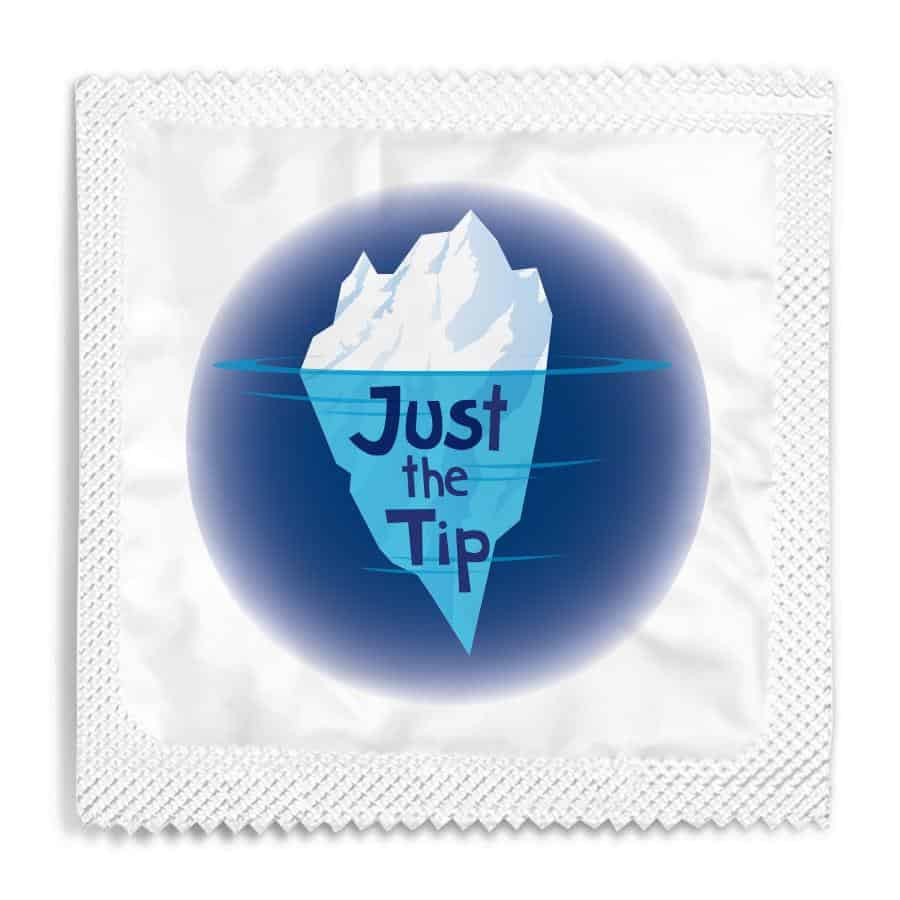 There's a Freud joke to be made…
Condoms Are Easier To Change Than Diapers:
It's true. It's a matter of economics, really.
Your Ticket to Poundtown: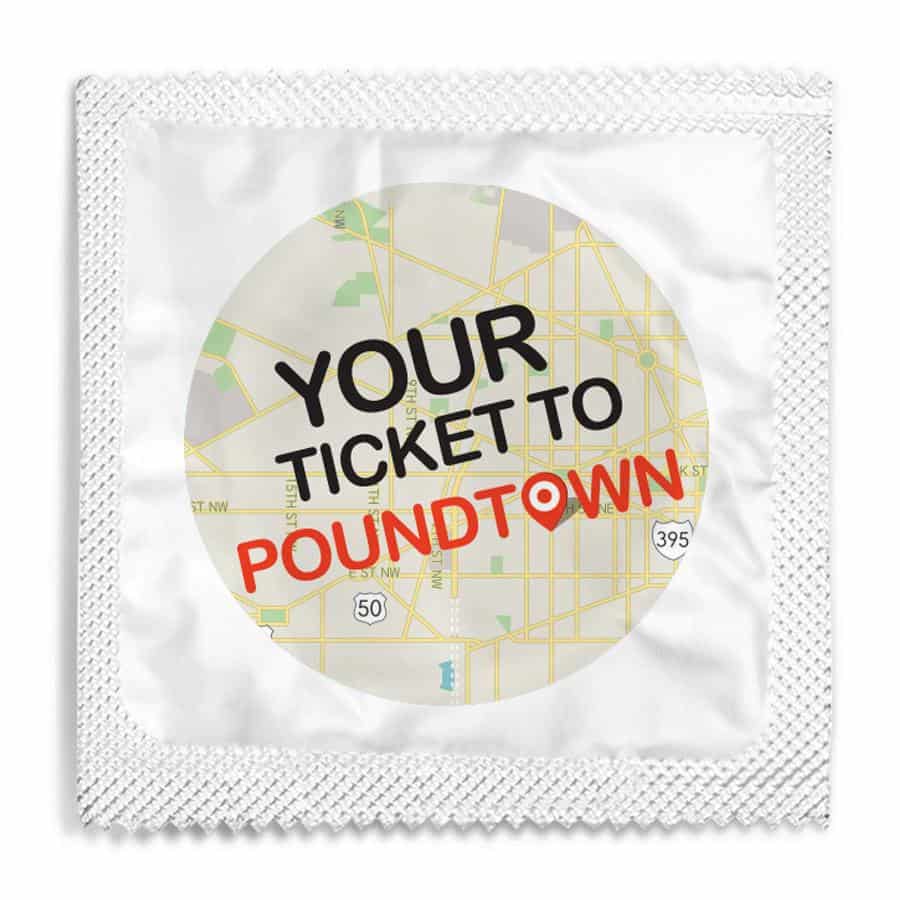 You won't need google maps or anything. It will be Uber good.
My Weiner Does Tricks:
Just don't call it Scruffy.
Either Way, You're Screwed: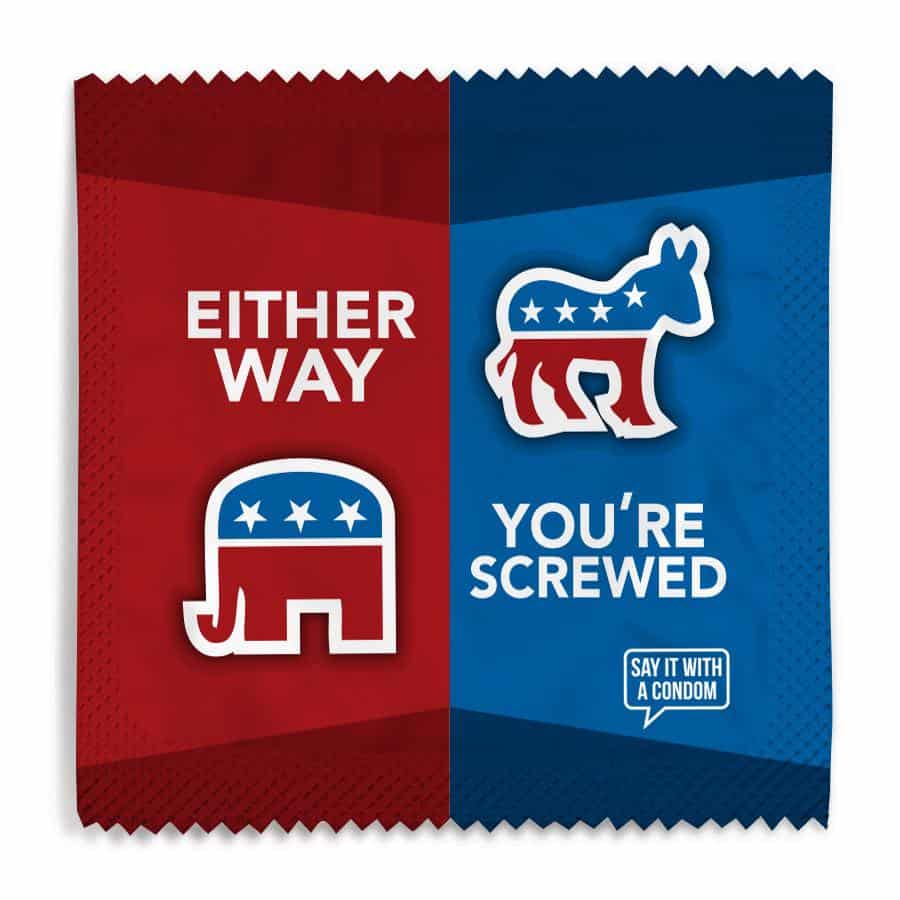 There's no debate about it. This condom is a true champion for bipartisan boning.
It's Only Kinky the First Time:
After that, it's just a habit. Or boring.
I'm Here to Lay Pipe:
This must be what Mario does on his off days.
Don't Catch Them All:
What more can you really say?
I Fucking Love You:
It was just a slip of the tongue, promise.
Bang then Pizza:
Because what describes a better date?
Boldly Go Where No One Has Gone Before:
Probably butt stuff.
Great for Any Position:
A versatile condom for all your versatile needs.
You Ain't Gettin' Nun:
Well… it's probably true. She'll be married to someone else.
That's it for funny condoms! Be sure to check them out at funnycondoms.com and sayitwithacondom.com. Not only will you be supporting good causes but you'll be supporting safe sex too!
But you don't just have to be supporting other causes, you can support your own. Designing your own condom covers through these sites will be a great way to spread your message in a fun, creative way. Have a laugh, have a wrap, and have a good time.