You already THINK you're good at sex. These gay sex tips can help make you GREAT at it.
As you'll see in just a second, I collected gay sex tips some "sexperts" (sex experts) to help you level up your skills.
I went to some of the hottest gay porn stars, go go dancers, and gay Instagram hotties. Asking them to answer this question and give their best gay sex tips…
Amazing Sex Toys for Men You Gotta Try
Got a little free time? Use it with some of the best sex toys for men on the market! Introducing you to the wonderful world of men's sex toys.
What's the #1 gay sex tip you wish more gay men knew?
For a long time, I've been sharing my best tips and information with you in this blog. Now it's time to let the other "sexperts" share their juicy gay sex tips with you…
Take a moment to know your partner. Sex without a connection is less desirable.
Beau Reed
@xbeaureedx
https://onlyfans.com/tbeau
Don't be selfish. There's more than one person in the room. Focus on their needs and wants.
Beau Taylor
@beautaylorxx
https://onlyfans.com/beautaylorxxx
Sex should be about the two (or more) people involved AND hookups are all about fantasy… yours and theirs.
You could get off how you want to get off, and be done. You'll probably not give him the fantasy-fulfilling experience he's looking for. Instead, following these gay sex tips increases the chances of him not coming back for more another day. AND you could be missing out on amazing experiences you could have had.
Chat about it before hand (or during) and make it that amazing experience each of you want.
Learn the proper way to douche. It makes sex more comfortable both physically and self consciously. Also good hygiene is always a good thing. Especially on the topic of butts.
Jack Hunter
@blueyedblksheep
@xxxjackhunter
https://justfor.fans/XXXJackHunter
I wish more gay men knew more about how to properly douche themselves. Knowing your body and having the proper equipment is key to being a successful bottom haha. I douche with a nozzle I got from Fort Troff that hooks up to the shower. it's the best!
Devin Franco
@devin_franco
@devinfrancoxxx
https://onlyfans.com/devinfrancoxxx
I wish more gay men knew how to properly clean their ass before sexual intercourse
Johnny V
@johnnyv_muscle
@johnnyv_muscle
https://4my.fans/johhny-v
When I bottom I clean out and then take an imodium. The imodium allows me to stay clean longer and allows sex to be stress free!
Ashland
@twerkforwerkllc
@twerkforwerkllc
https://JustFor.Fans/GoGoStephenUSA
You COULD choose to not douche before anal sex. That's cool.
Until that one time when he pulls out and he's covered in your poop. Then the smell hits. Not to mention the stains on bed sheets.
Not a great experience for either of you.
Don't believe me? Talk to your friends about their gay sex horror stories. A messy bottom story is bound to come up.
Avoid the embarrassment and clean out your colon before you get down and dirty. Especially if it's your first time. Read my anal douche guide as well as the 'how to' article on preparing for anal sex.
Ice cubes can be your best friend in long sessions. Give a nice cold blowjob or ass eating with an ice cube in your mouth.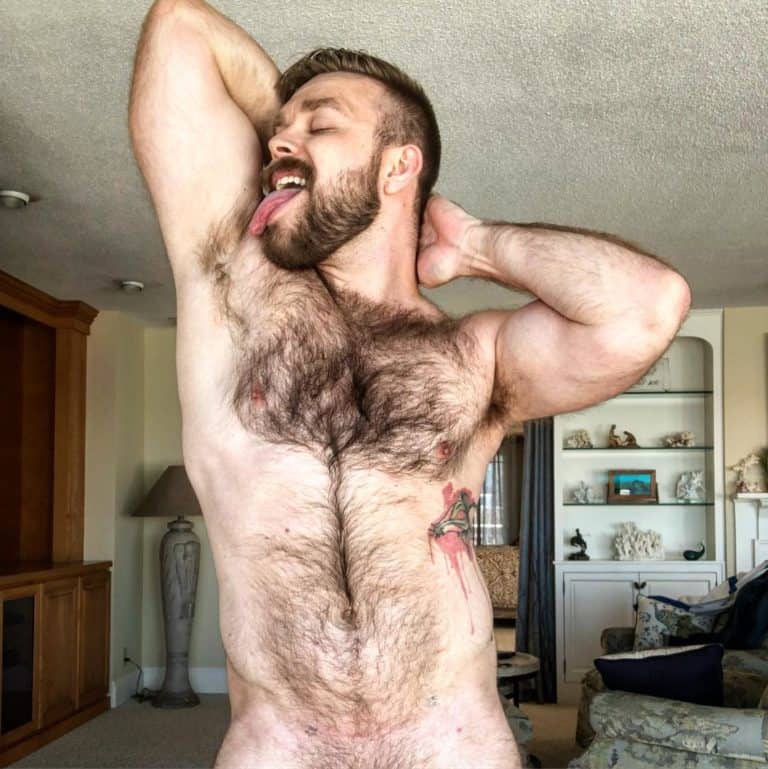 Hunter Harden
@hunterharden
@hunterharden86
https://www.etsy.com/people/kyp86hfv
Imagine your trick putting an ice cube in his mouth THEN giving you a blow job or eating your ass. Is that an experience you'd tell others about? Is that something you'd back for? Uh, yeah!
Hunter is one creative, and super hot, furball. This gay sex tip makes me love him even more.
Do not assume that everyone likes their nipples chewed on like a rabbid pit bull. My nipples are the most sensitive and sexual part of my body, capable of causing intense, euphoric pleasure. So don't chomp like they're a bit of a steak gristle. Start slowly and very softly and work your way up to the desired intensity. But the thing is to ask if and how someone likes it. #2 sex tip is when it comes to inserting your arm into someone's rectum think more lube, and always more lube.
Lawrence London
@lawrencelondon
@lawrencelondonX
https://onlyfans.com/lawrencelondon
Let's take a moment and think about playing with Lawrence's nipples… … … … what was I saying? Oh yeah.
Again, don't assume you (or a porn video) knows how your partner likes it. Ask and find out. If they don't know, explore and find out.
And, yes, whether arm or penis insertion… always more lube.
Not everyone enjoys fingers in them, so don't just push one in without making sure the guy is ok with that! Some guys need to be ready and willing.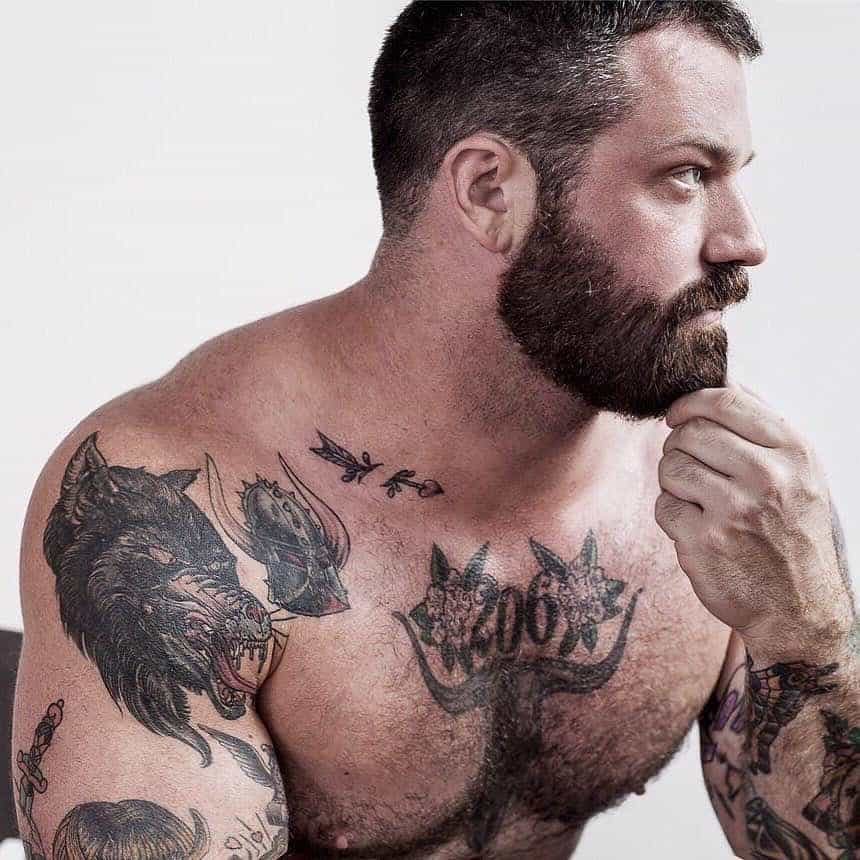 Jeff Chastain
@mascbyjeffchastain
Again, talk about what your partner likes and how they like it. Having their desires ignored is no one's sexual fantasy.
Please pop a mint or brush your teeth right before. Hahaha. There's no bigger turn off than bad breath.
Michael Roman
@michaelromanx
@romanmichaelxxx
https://www.onlyfans.com/romanmichaelxxx
Kissing is a big part of sex. I have to agree. Bad breath before a good make out session is a game killer. There's also nothing wrong with speaking up and offering a breath mint either.
Long rythymic strokes feel like a man whereas short rabbit strokes feel like having sex with a kid
Seth Fornea
@sethfornea
@sethfornea
https://onlyfans.com/sethfornea
Experienced tops know that every bottom (and prostate) is different. Be a good top and listen to what your bottoms likes.
Dirty talk during sex is great. We do it all the time and it gets us going.
The Jock and Bear
@thejockandbear
@thejockandbear
https://onlyfans.com/thejockandbear
Find out what gets you two going, whether talking dirty or something else. The best fun is in finding out together and communication is key.
Don't give toothy blow jobs. It seems like more and more guys are doing this these days. No one has ever said "Oh i just love it when guys' teeth graze my dick!" It's the worst!
Scott McGlothlen
@bareinkslinger
@bareinkslinger
https://bareinkslinger.com
Yes… and ouch! The memories of receiving a toothy blow job reminds us to not give toothy blow jobs. Keep your teeth away the event and make sure he returns the favor.
Know more about sexual safety and get prep if you have unsafe sex! It makes you and your partners way safer for HIV and makes the world a bit better place to have fun with each other.
Logan Moore
@logan.moore.xx
@loganmooreporn
Educate yourself… make the world a better place… and have fun. Sounds like a great combination!
Be comfortable sexually with who you are, with or without a partner, to have new sexual experiences. Sex should never feel trapped or controlled.
Grif Murray
@grifmurray
@grifmurray
Like RuPaul says… "If you can't love yourself, how the hell you gonna love somebody else."
Amen!
Those are some wicked gay sex tips. Every one of them can help you give him what he really wants and keep them coming back.
Freaky-Fun Cum Lubes
Spunk is a great cum lube. They look, feel, and can even smell like real semen. Using a cum lube can make sex super freaky-fun.
Now it's your turn…
What's your #1 gay sex tip you wish more gay men knew? Let us know on twitter. Mention us @underwearlube or use the hashtag #gaysextip.